What's going on?
It's wonderful to meet and worship together on a Sunday morning, but the impact of our faith goes far beyond our Sunday Services.
In the week, we meet up with people both from church and our community;
so do come and be part of our mid-week groups, regardless of whether you 'do' church or not.
School Run Cuppa
Weekdays (Mon-Friday) in term time, 8.45-10am ish
Vicarage
Come along for a hot drink, biscuits and a space to be and chat
Children are very welcome (we have a few toys too) but you do need to stay with them at all times.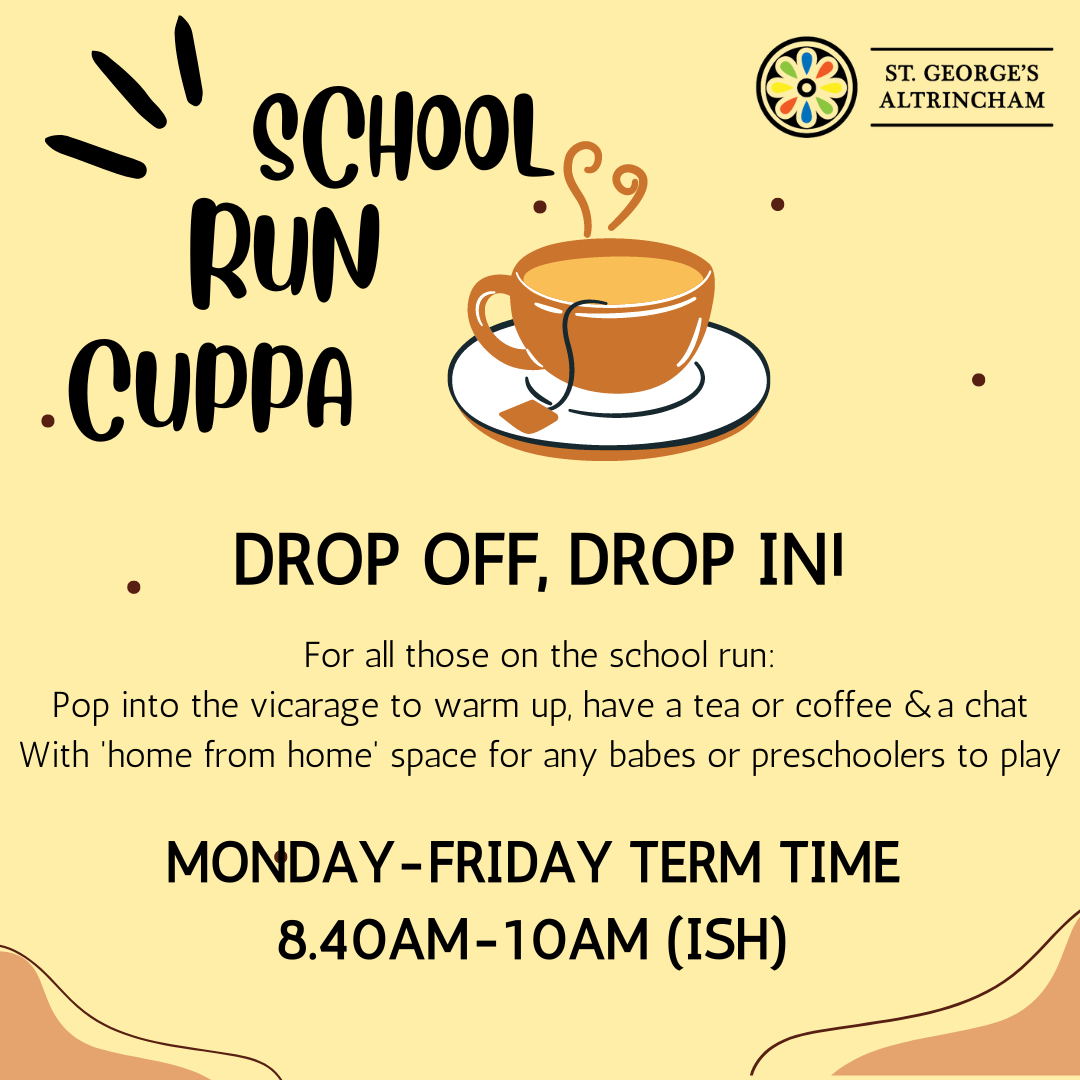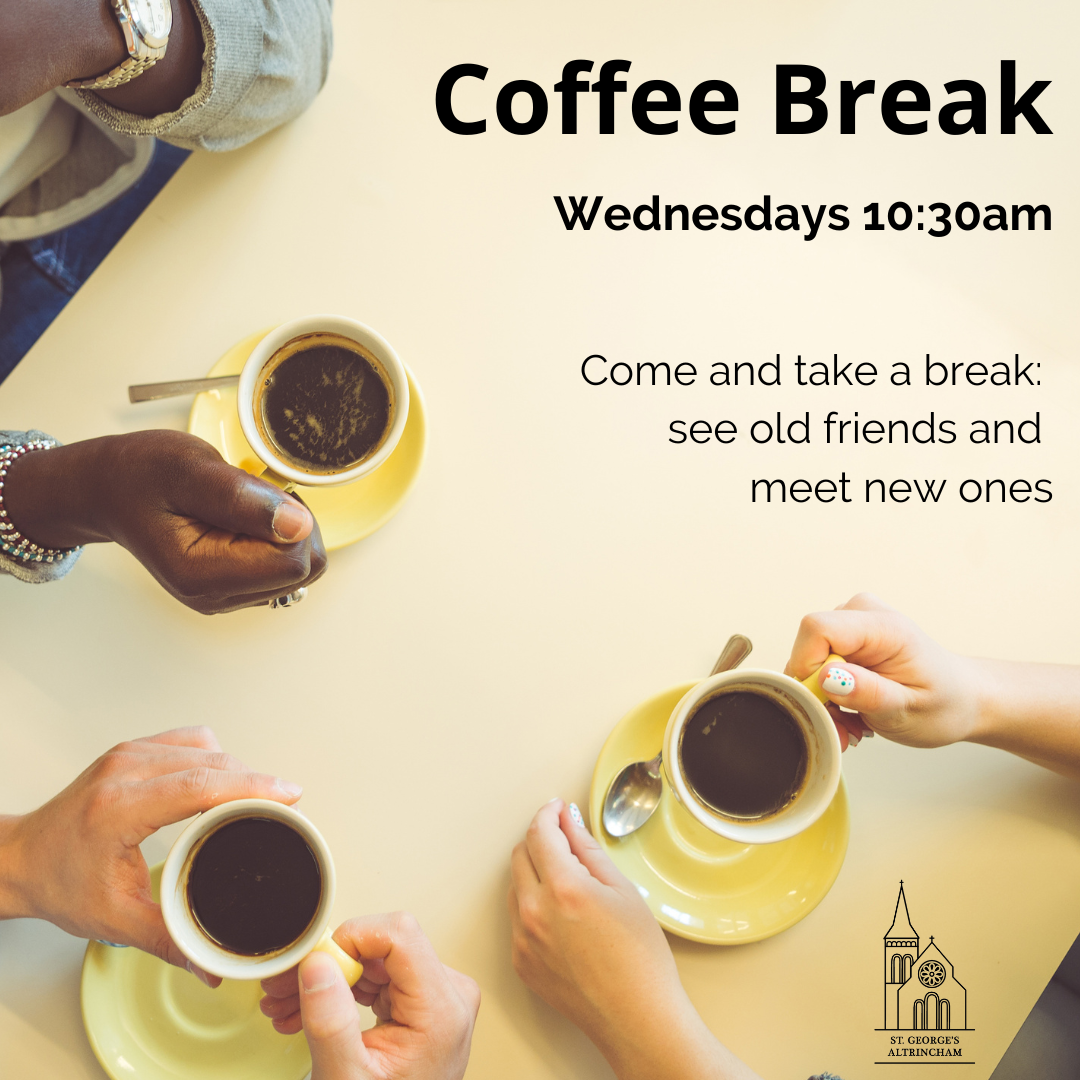 Coffee Break
Wednesday 10:30
Vicarage
Come along to the Vicarage for a hot drink, biscuits and a chance to meet new friends and catch up with old ones. Join us as we chat about what's going on and, at times, put the world to rights!
Mother's Union
Wednesday 2pm-3.30pm FIRST wednesday of the month
Vicarage
Join 4 million people from 81 countries who are working together to improve and support family life in their communities – their current global campaign is #NoMore1in3 campaign to end domestic violence.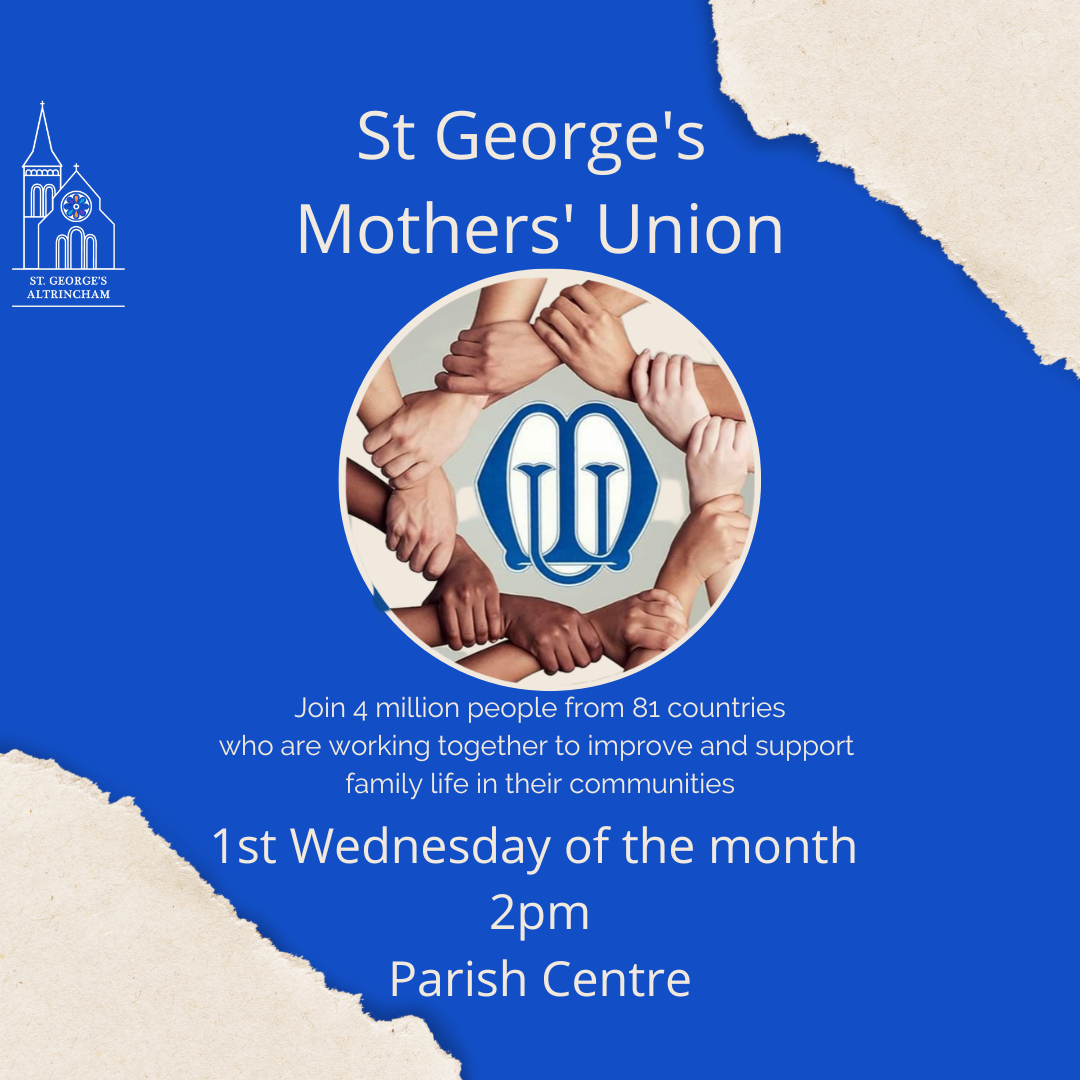 Thursday Soup Lunch
Is currently paused for Spring & Summer and will begin again at the start of September.
But there are other plans afoot to use this time… see below!
Starting at 12pm, this friendly community gathers week for our soup lunch (with a bit of cheese too!). Come along to be part of this relaxed group as we chat away in a warm 'home-from-home' space whilst enjoying some fabulous food too.
Knit & Natter
Thursday 2pm-3.30pm
Vicarage
This group is open to all ages and stages!
Do you like to knit?  Perfect! Come and be part of it.
Do you want to learn how to knit? Perfect! Come and be part of it.
Is knitting really not your thing, but you'd like a hot drink and a place to natter?!  Perfect! Come and be part of it.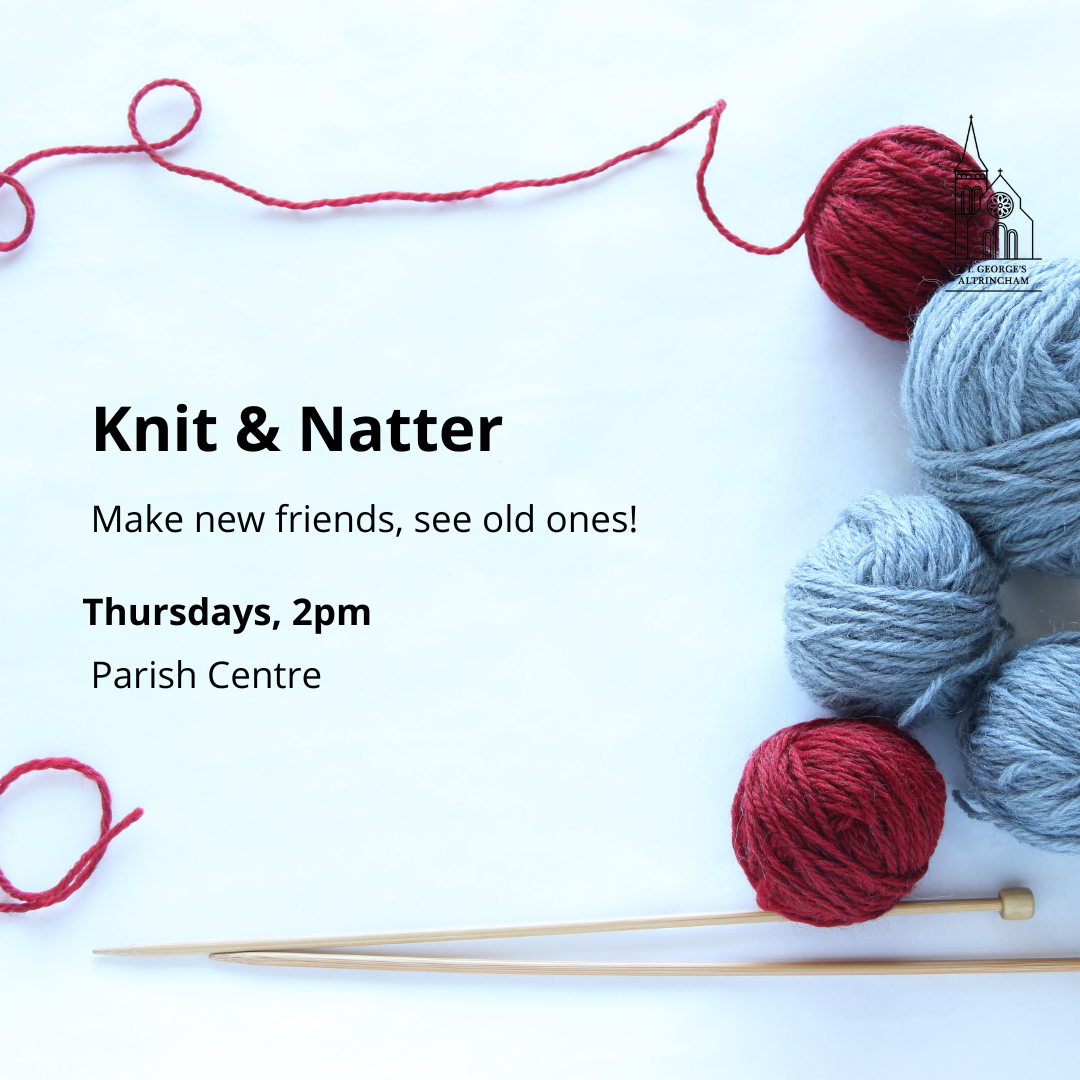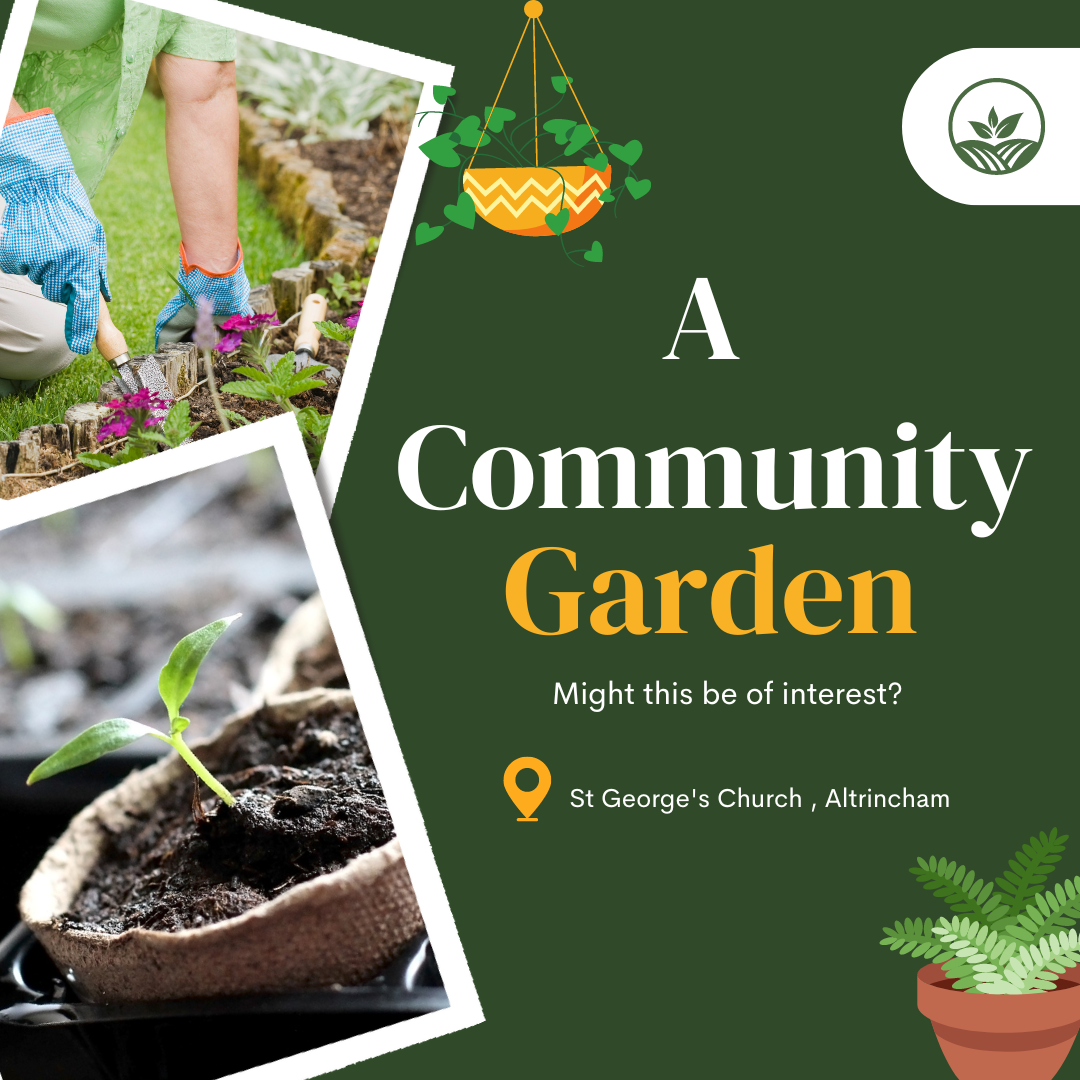 Some ideas that are in the pipeline….
There are currently discussions about two things:
A community garden:
Done in partnership with Altrincham CE Primary school and Happy Kids Pre-school
A weekly cooking session:
on Thursday lunch time inviting people to gather, cook or bake some of their favourite food
If either of those ideas might interest you, do get in touch
Address
St George's Parish Church
Church Street
Altrincham
Greater Manchester
WA14 4DB
0161 941 4037
It costs us £2000 a week to run our church, groups and services.
Might you be willing to be part of it by donating to our work?
Sign up to our Newsletter