A week of fun and new groups!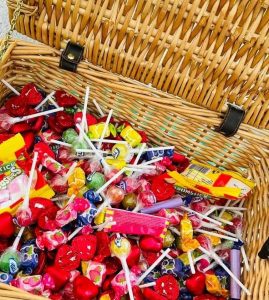 We started our week with The Light Stop – Free Trick 'and  Treat Refreshments! Over the past few years, a number of us have been struck about what a community event it is. So we decided that we'd try and bless everyone who was out and about!
The idea was simple – a tent, some tables laden with
Glo-Sticks
*Sweets
Hot Drinks
Sausage Sandwiches
The day started off very very wet. However, not to daunted, we found umbrellas and were determined to make the best of it!  In the end, we only had a shower or two, and by that point we and many others could shelter under the tents.
We started off at John Leigh Park then, after a sneaky fish and chips from The New Don in Altrincham to warm ourselves up, we headed to the Thurlestone Road and dished our copious amounts of freebies. It was wonderful meeting people who came to visit us last year, as well as meeting lots of new faces!
For Dee, our children & families lead, it did not stop there. The next day, Wednesday at 10.15 am she was starting her new 'Twist & Tales' group in the Old School Building. For children aged 18 mths to 4 year, this group is all about moving and dancing, alongside making new friends, and having lots of fun in the process! 8 children came and much fun was had, with some children joining in who had apparently found similar groups hard – which Dee was thrilled by!
But it didn't stop there! We've partnered with Sol Diaz, one of life's good people, who heads up Globe Wellbeing. Sol is leading two new groups – one is a woman's well being group on a Wednesday from 11.30am, and the other an Esol Course on a Friday at 10am. It was lovely seeing a room so relaxed as everyone painted, exploring autumnal colours and textures.
We still have two more groups getting started this week – Soup Lunch on Thursday, and Meals around the world – it really is all go!