Spaces to ask questions and develop your faith
Bible Study
Thursday, in-person at the Vicarage,  10-10.45 am
Exploring the Bible, asking questions and ensuring our faith is relevant to life
We spent some time trying to come up with a snazzy title and in the end, decided to call it what it is!
We gather together to read the Bible, ask questions and explore what it tells us about God and how that might impact our lives.  There are no entry requirements (!) so it doesn't matter if you've been a person of faith for some time or if it is all new – come along and be part of it just as you are. It doesn't even matter if you have a Bible or not – we have plenty to hand out!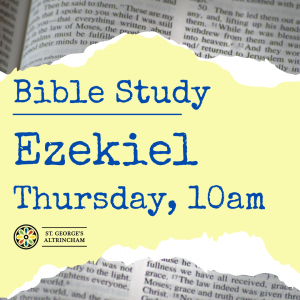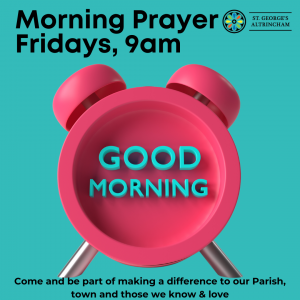 Morning Prayer
Fridays, 9am in Church
Morning prayer is often referred to as 'the Office' as there is a sense of work behind it – it's part of our every day routine.
It's a way of praying that draws on centuries of traditional and is infused with rich bible passages and readings.
We pray for our Parish, town, nation and world, whilst also making space to bring our own concerns to God as well.
Do come and be part of it.
We use the Church of England 'Daily Prayer App' which you can download here.
Alpha
Tuesdays, @ Bramley Farm Pub
From September 19th, Bramley Farm Pub, Broadheath
Tuesdays
In conjunction with St Albans Broadheath and Timperley Parish we are running an Alpha course on Tuesdays from the 19th September at the Bramley Farm pub. Alpha is a great way to explore the basics of the Christian faith.
If you, or someone you know, would like to come, please speak to Rev. Claire and she'll give you a flyer with more information or sign up below.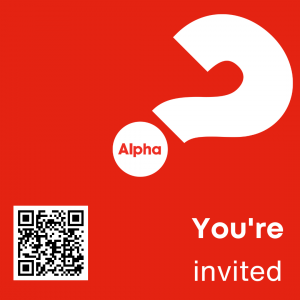 Address
St George's Parish Church
Church Street
Altrincham
Greater Manchester
WA14 4DB
0161 941 4037
It costs us £2000 a week to run our church, groups and services.
Might you be willing to be part of it by donating to our work?
Sign up to our Newsletter