You Are Welcome.
A Place
To Be
With God
Church Walk, Altrincham WA14 4TT || Sunday services @ 8am & 9:30am
A place to be with God.
Express, grow and explore your faith
We are a welcoming community of faith that seeks to honour the traditions of the church in a way that revives, refreshes and equips us for our life in the present, and helps guides us for the opportunities & challenges of the future.
​
A place for everyone to belong.
We are a multi-generational community, drawn from all walks of life.
During the winter months we will often talk about how we are a 'warm' church both in terms of the temperature, but, more importantly, in our welcome as people come explore life at St George's at their own pace.
We welcome everyone, regardless of what age you are, how much noise you (or your children!) make. If you, or your children, have special needs we will seek to work with you to make sure that St George's is a place you can call home too.
​
A living, active, community.
We believe that our faith makes a difference to how we live and work.  We are committed to serving our parish and beyond during the week. Do come and be part our coffee mornings, Knit & Natter & Soup Lunch – regardless of whether you come to our services or not.
​
Families and young children
At the heart of the community
With you at all stages of life
Christenings | Weddings | Funerals
A Church for the community
Be a part of what's going on midweek
Did someone mention the 'C' word?!
ADVENT & CHRISTMAS
The Christmas TV Adverts are out, the supermarkets are getting filled with mince pies, so suddenly Christmas feels that bit nearer!
So much is going on that we've dedicated a whole page to our Christmas Services & Events: follow the link to find out what's happening and get the dates into your diary!
Lots is going on over this Festive Period, so a few things to highlight!
Christmas Ceilidh
Saturday 9th, 7pm
Imagine a room lit by twinkling fairy lights, with music, dancing, cheese & wine (and nibbles for the children). This is a fabulous family-friendly event full of laughter!
Tickets are £8 for adults, and £5 for children. As ever, if that's an issue, get in touch – we want you to be there.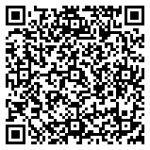 Tickets can be ordered from here:
https://www.ticketsource.co.uk/null/t-xmrlxxk
Pop-Up Nativity
Sunday 10th 4pm
Put on your favourite costume, or come as you are, and help create a Nativity Scene (complete with a real life donkey!).
With all your favourite Children's Carols, the church decorated with trees and candles, this is a perfect way to create those wonderful memorable moments that will last a lifetime!
Children's Christmas Party
Sunday 10th, 5pm
👉Hall: Booked
👉Children's DJ & entertainer: Booked
👉Food: Ordered
👉Madness & Fun: Guaranteed!
What better way to put your children in the Christmas mood than with this wonderful party?!
During the year, our social group raises money so that each Christmas we can treat our children to a party for as little as possible!
Places are £2 for each child, but as ever, if money is an issue please do get in touch – we want you to be there!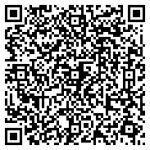 You can book here:
https://www.ticketsource.co.uk/st-georges-church-altrincham/t-vvpaqdr
One adult needs to remain, and be responsible for, each child/children throughout the event.
And that's just this coming weekend of December! There is so much more to come – Carols by Candlelight (complete with a Brass Band), Carols in the Park and of course, our Christmas Eve Christingle!  Follow the link below for more information….
Come and be part of our Sunday and mid week services
OUR SERVICES
Sundays; 8am, 9.30am (with Junior Church)
Tuesday; 3.30-4.30 (aimed at young families)
Wednesdays; 10am
We hold a range of services that appeal to different people – do come and be part of the one that works best for you.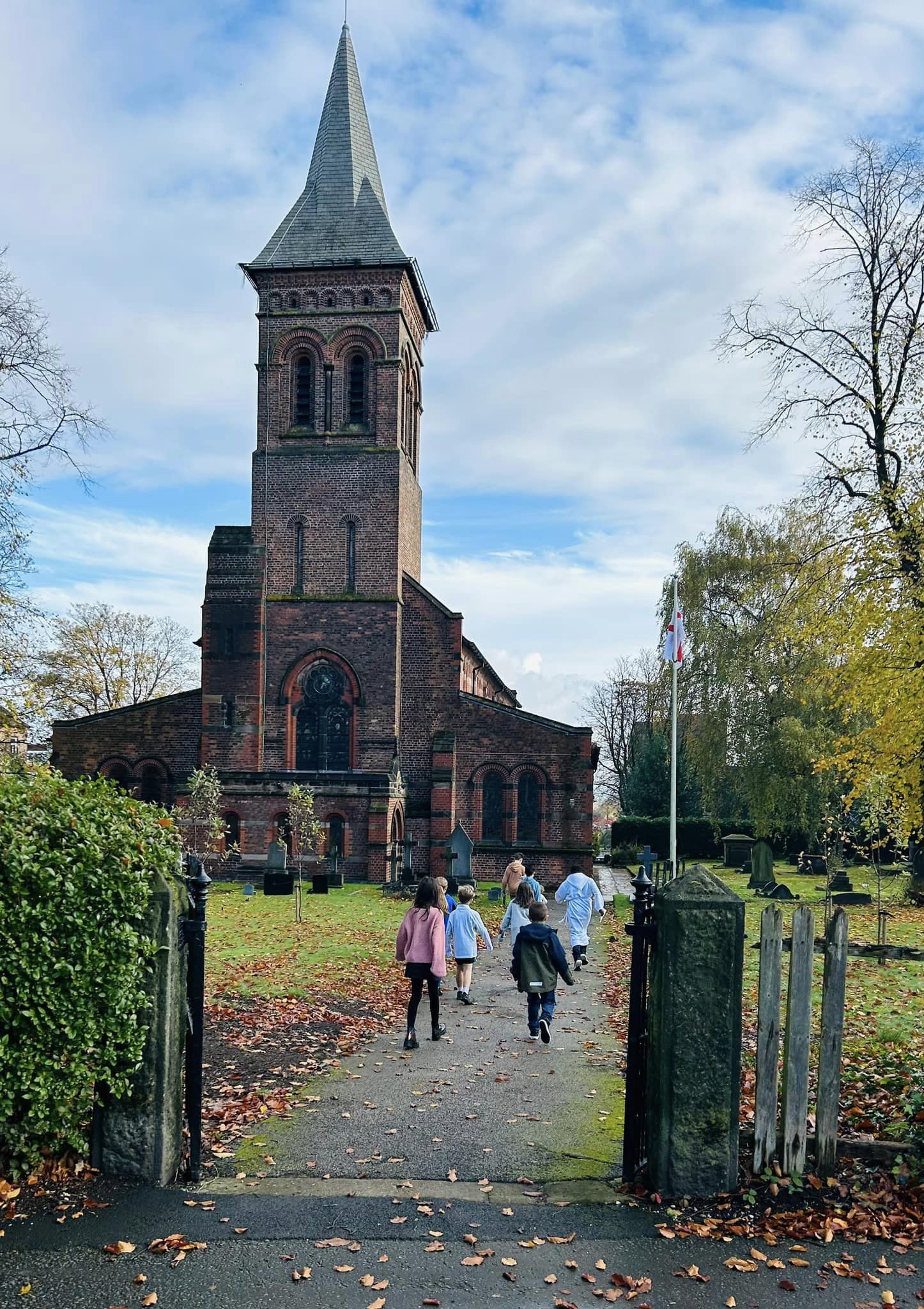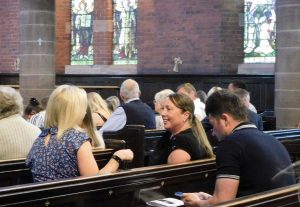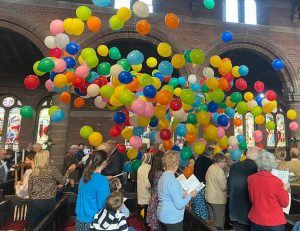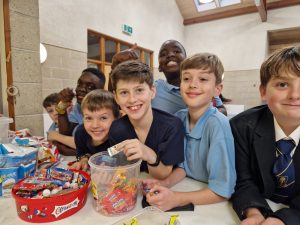 Learn English, Well Being and some food as well!
Three new groups have begun!
Three (yes, three!) new groups are starting at the Vicarage!
We've partnered with Sol Diaz from
Globe Wellbeing
, who is running two new courses:
On a Wednesday from 11.30-1.30pm she is running a woman's welling being activities course at the Vicarage,
Then, on a Friday she is also running an
ESOL course
  which we've then followed up with 'Meals around the world' – a chance to enjoy a cuisine from around the world.
Do come and be part of them!
​
به کلیسای سنت جورج آلترینکهام خوش آمدید
هر یکشنبه ، ساعت ۸ صبح و ساعت ۹:۳۰ صبح در کلیسای گرم‌مان گرد هم می‌آییم تا کنار یکدیگر در حضور خدا ساعتی مشارکت داشته باشیم. خدا را با دعاها و سرودها بپرستیم و کلام خدا را بشنویم.
اگر در جستجوی آرامش حقیقی، شفا و زندگی ابدی هستید، عیسی مسیح آن را به شما عطا خواهد کرد
آدرس:
Church Walk, Altrincham, WA14 4TT
ما در طول هفته نیز گردهمی‌های محلی و دوستانه‌ای داریم که اگر دوست‌ داشته باشید خوشحال می‌شویم که به ما بپیوندید
چهارشنبه ها ۱۰ صبح ، عشای ربانی – ۱۰:۳۰ صبح چای و قهوه
پنجشنبه ها ۱۲:۳۰ ظهر ، ناهار سوپ
برای اطلاعات بیشتر می توانید به وبسایت کلیسا نگاه کنید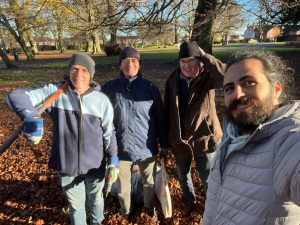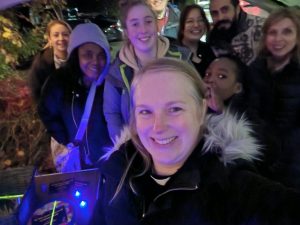 Thanks to the ever-talented Miss Stevens, each class in Altrincham CE Primary School have had a Posada which is spending Advent travelling from house to house. It's the first time that we've done this, and it has created a lovely buzz of excitement as the children...
Address
St George's Parish Church
Church Street
Altrincham
Greater Manchester
WA14 4DB
0161 941 4037
It costs us £2000 a week to run our church, groups and services.
Might you be willing to be part of it by donating to our work?
Sign up to our Newsletter