You Are Welcome.
A Place
To Be
With God
Church Walk, Altrincham WA14 4TT || Sunday services @ 8am & 9:30am
A place to be with God.
Express, grow and explore your faith
We are a welcoming community of faith that seeks to honour the traditions of the church in a way that revives, refreshes and equips us for our life in the present, and helps guides us for the opportunities & challenges of the future.
​
A place for everyone to belong.
We are a multi-generational community, drawn from all walks of life.
During the winter months we will often talk about how we are a 'warm' church both in terms of the temperature, but, more importantly, in our welcome as people come explore life at St George's at their own pace.
We welcome everyone, regardless of what age you are, how much noise you (or your children!) make. If you, or your children, have special needs we will seek to work with you to make sure that St George's is a place you can call home too.
​
A living, active, community.
We believe that our faith makes a difference to how we live and work.  We are committed to serving our parish and beyond during the week. Do come and be part our coffee mornings, Knit & Natter & Soup Lunch – regardless of whether you come to our services or not.
​
Families and young children
At the heart of the community
With you at all stages of life
Christenings | Weddings | Funerals
A Church for the community
Be a part of what's going on midweek
Come and be part of our Sunday and mid week services
OUR SERVICES
Sundays; 8am, 9.30am (with Junior Church)
Tuesday; 3.30-4.30 (aimed at young families)
Wednesdays; 10am
We hold a range of services that appeal to different people – do come and be part of the one that works best for you.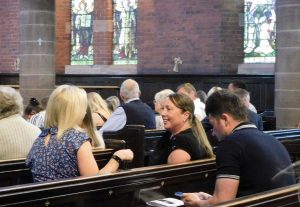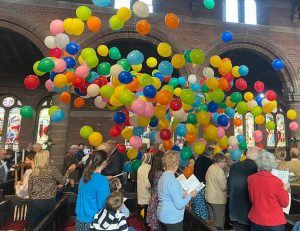 Come and be a part of our Harvest Celebrations!
Harvest Supper & Beetle Drive:
We start on Saturday 7th October for for a hearty Hot-Pot Supper (cooked by our own professional chef Janet), followed by a funfilled Beetle Drive – ideal for all ages & stages!
If a Beetle Drive isn't your thing, but food and good company is, then do come along and join those watching and giggling from the side lines as people's competitive edges show their true colours!
Harvest Supper
Then on Sunday 8th October we gather for our all age Harvest Festvial – and we cannot wait!
We're delighted to be welcoming our special Guest Caroline Royle from the Dunham Herd Home Farm who will come and talk to us about the realities of a farming life.
We'll also be taking a collection of dry foodstuff to the local food banks, so if you'd like to give a donation, please do bring it along.
Alpha: For the curious, open-minded, still thinking.
From September 19th, Bramley Farm Pub, Broadheath
Tuesdays
In conjunction with St Albans Broadheath and Timperley Parish we are running an Alpha course on Tuesdays from the 19th September at the Bramley Farm pub. Alpha is a great way to explore the basics of the Christian faith.
If you, or someone you know, would like to come, please speak to Rev. Claire and she'll give you a flyer with more information or sign up below.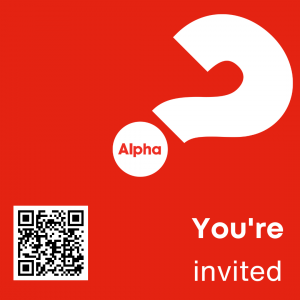 Coming to a park or road near you!
A night of Trick & Treating is soon to be on the Horizon!
Last year we took to the Thurlestone Road handing out Glo-Sticks, Sweets and much needed Teas & Coffees to help everyone warm up!
This year we're going to start at John Leigh Park at 3.20, and then move to the Thurlestone Road area for 5pm; come and find us and get some freebies!
As October gets underway, so we'll be entering into our season of Remembrance.
We'll be remembering Personally – we start with remembering those lives lost too soon in our Wave of Light, Baby Remembrance Service.
Then we have our Memorial Service for those who we've loved and miss – however long ago that was.
Please do come to either if you would find it helpful – they are open to all of our community.
 Then we remember Nationally with our traditional Act of Remembrance.  Do come and be part of it.
It's been a week full of music! On Tuesday, we got started with our brand-new Children's Choir - Altrincham Trebles. We had expected a handful and got 15 with some others due to come who couldn't make it this week - we were delighted! It was such a lovely atmosphere -...
Address
St George's Parish Church
Church Street
Altrincham
Greater Manchester
WA14 4DB
0161 941 4037
It costs us £2000 a week to run our church, groups and services.
Might you be willing to be part of it by donating to our work?
Sign up to our Newsletter