Some things are meant to be shared:
come and experience Christmas together
#ExperienceTogether
Back in September 2022, the queues to pay respects to the late Queen reached 25 hours.
There were many reasons why people joined the queue, but one thing united them – in the words of a famous footballer, it was something that was "meant to be shared".
Christmas is one of those times that is meant to be shared – so do come along, be part of it and share the experience with others.
Sat. 2nd December, 2.30pm
Christmas Fair
Church
Partnering with Altrincham CE Primary School we are delighted to announce our first Christmas Fair!
This wonderful community event, with stalls, games, crafts and live singing, is exactly what is needed to put you into the Christmas mood; do come and be part of it!
Sunday 3rd December 9.30am
Gift (Toy Donation) Service
Church
'Freely you have received; freely give' Matthew 10:8
'Be near me, Lord Jesus;
I ask Thee to stay
Close by me forever
and love me I pray!
Bless all the dear children
in Thy tender care,
And fit us for Heaven
to live with Thee there.'
A wonderful way to start the Christmas Season on the right foot!
It's wonderful every year to see our children getting excited about their Christmas gifts and what Santa might be bringing them. Many have been planning their letters to Santa for months!
However, we also know the importance of giving as well as receiving, and we invite you to be part of our Gift Service where we partner with The Hope Centre to collect gifts for children who might not otherwise receive any this year.
Please bring new, unwrapped gifts for children aged 0-18.
Thursday 7th December, 7pm
Civic & Community Carols
St Margaret's Church
This service is advertised on our Christmas Cards that we have delivered to everyone in our parish.
Since they went to print, this service has changed and become a Court Leet Christmas Concert and will be held at St Margaret's Church. Please contact Altrincham Court Leet for more information.
Saturday 9th December, 7pm
Christmas Ceilidh
Parish Centre
'Ding dong merrily on high
In Heaven the bells are ringing
Ding dong verily the sky
Is riv'n with angels singing
Gloria, Hosanna in excelsis
Gloria, Hosanna in excelsis'
Imagine a room lit by twinkling fairy lights, with music, dancing, cheese & wine (and nibbles for the children). This is a fabulous family-friendly event full of laughter!
Tickets are £8 for adults, and £5 for children. As ever, if that's an issue, get in touch – we want you to be there.
Tickets can be ordered from here:
https://www.ticketsource.co.uk/null/t-xmrlxxk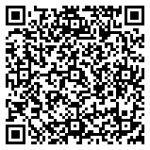 Sunday 10th December, 4pm
Pop-Up Nativity
Church
'Little donkey, little donkey
On the dusty road
Gotta keep on plodding onward
With your precious load.'
Put on your favourite costume, or come as you are, and help create a Nativity Scene (complete with a real life donkey!).
With all your favourite Children's Carols, the church decorated with trees and candles, this is a perfect way to create those wonderful memorable moments that will last a lifetime!
Sunday 10th December, 5.30pm
Children's Christmas Party
Parish Centre
**Booking Essential**
👉Children's DJ & entertainer: Booked
👉Madness & Fun: Guaranteed!
What better way to put your children in the Christmas mood than with this wonderful party?!
During the year, our social group raises money so that each Christmas we can treat our children to a party for as little as possible!
Places are £2 each, but as ever, if money is an issue please do get in touch – we want you to be there!
You can book here:
https://www.ticketsource.co.uk/st-georges-church-altrincham/t-vvpaqdr
One adult needs to remain, and be responsible for, each child/children throughout the event.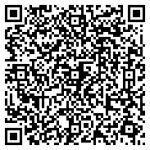 Saturday 16th December, 7pm
Carols by Candlelight
Church
We're delighted to announce that we will be accompanied by
Sale Brass Band,
Soloist Edward Moorhouse on the Trumpet,
& Russell Medley on the Organ.
'O come, all ye faithful, joyful and triumphant
O come ye, o come ye to Bethlehem
Come and behold Him, born the King of Angels
O come, let us adore Him…..'
A Church bedecked with candles and filled with all your favourite carols and readings accompanied by a talented Brass band and soloists – this traditional, beautiful service is guaranteed to put you in the Christmas mood.
It offers you space to reflect on the year coming to an end and to look forward to the year that is to come.
Sunday 17th December, 4.30pm
Carols in the Park!
John Leigh Park
'Shepherds in the fields abiding
Watching over your flocks by night
God with man is now residing
Yonder shines the Infant light
Come and worship, come and worship
Worship Christ the newborn King'
Partnering with Altrincham Baptist Church and John Leigh Park, we are delighted to be involved in this year's Carols in the Park!
Taking place in the outdoor darkness of the park, this is an opportunity for families to sing their favourite carols. Wrap up warm, pick up a torch and be part of this family tradition!
Sunday 24th

 December, 4pm
Christingle
Church
'Silent night, holy night
All is calm, and all is bright
Round yon Virgin Mother and Child
Holy infant so tender and mild
Sleep in heavenly peace…'
What better way to mark the special night that is Christmas Eve than with a Christingle?
With all your favourite carols and a church full of candlelight, this really will build happy memories for life for all the family.
Sunday 24th December, 11.30pm
Midnight Mass
Church
'O little town of Bethlehem
How still we see thee lie
Above thy deep and dreamless sleep
The silent stars go by
Yet in thy dark streets shineth
The everlasting Light
The hopes and fears of all the years
Are met in thee tonight'
This traditional service is definitely one that needs to be experienced together, as we usher in Christmas Day on this most sacred of nights.  
In a world that has felt ever-changing, do be part of this iconic service in which we gather to worship the birth of Jesus Christ, the one event that changed the world, and humanity, for good.
Monday 25th

 December, 10am
Christmas Day Celebration
Church
'Hark! The herald angels sing
"Glory to the new-born king
Peace on earth and mercy mild
God and sinners reconciled"
Joyful all ye nations rise…'
Come and be part of our Christmas Day Family Service as we celebrate the birth of Jesus Christ, the image of the invisible God: with us then, now and for all eternity.  This is a service for all the family.
December 2023
Advent Trail
John Leigh Park
The much-loved Advent Trail at John Leigh Park returns again for 2023!
Explore the different stations of the Christmas story – a great way to entertain children and get some iconic pictures along the way too!
Don't forget to wrap up warm and if you're coming later on in the afternoon, bring a torch too!
If you want to know the answers to the Alty Advent Trail Quiz, head here!
December 2023
Reverse Advent Calendar
Home
Have you heard of a Reverse Advent Calendar?
This is becoming a well-established tradition at St George's.  The idea is to concentrate on giving rather than receiving.  The reverse advent calendar allows you to donate items of food for each day of advent.  It can be festive or everyday (non-perishable) food.  Then, on some point before Sunday 17th, bring your bag to church or drop it off at the Parish Centre; we will take them to the Hope Centre Foodbank for those that need help this Christmastide.
#MakeADifference #FollowTheStar #Christmas #Community #Altrincham
December 2023
Blue Christmas Tree
Church
Within all the excitement and anticipation of Christmas, we are also deeply aware that Christmas can be a really difficult time – especially if you are missing someone you loved.
With this in mind we have in the church our 'Blue Christmas Tree' – a tree lit up with blue lights where you can add the names of those who you wish to remember. You can also add a prayer to it if something is feeling just a bit much at the moment.
It's available during school hours and in all our services right up to the New Year.
#ChristmasBlues #christmas2022 #Memories #Remembering #Loss #Grief #NewNormal
December 2023
Festival Choir
Church
We've been delighted to restart our choir, and cannot wait for some stunning anthems to be sung!
We're also really conscious that not everyone can make regular rehearsals on a Thursday, but that there is something thrilling about singing traditional carols in a candlelit church.  So, as with last year, we're looking to swell our ranks a little by opening up the invitation to anyone who wants to be part of the choir for our Candlelit carols to come and join us for a rehearsal on the 14th, before going live on the 16th!  Head into church and follow the noise!
Be part of St George's
We Gather Every Sunday
Sundays 8-8.30am
Sundays 9.30-10.30am
Plan Your Visit
You can find us at St George's Church, Church Street, Altrincham, Greater Manchester. WA14 4DB. Parking is available both in front of church, in the car park in front of the Parish Centre and (outside of school hours) also with our neighbouring school, Altrincham CE Primary School just off Townfield Road, WA14 4DS.
Special Needs?
We know it can be daunting going to a new place if you or someone you know or are responsible for, have special needs. We are committed to making our church as inclusive as possible, so please do get in touch to discuss how we might enable St George's to be a place for you.
First time?
Many of the traditional services in Advent (a word that describes the run-up to Christmas) have been formed over centuries and enable us to connect with people who have gone before us.  But they also speak into our present and give us hope and sustenance for the future, even if sometimes the language might be a bit different from what we are used to.
We also hold some contemporary services; these may use words more familiar to us, yet they still take us back to an event that has changed the course of history, and the lives of many, many people.
If this is your first time in church, don't worry if you're not sure what to do, when to stand etc – you are welcome even if you just sit and take it all in! Most importantly, do feel very welcome at the end to ask questions regarding the symbolism, words and actions of each service.
Address
St George's Parish Church Church Street Altrincham Greater Manchester WA14 4DB
0161 941 4037
It costs us £2000 a week to run our church, groups and services.
Might you be willing to be part of it by donating to our work?