With you
at every stage of life.
The Church of England is in every community, and has been helping people mark the significant moments of life for generations.
From the moment you are in touch with us, throughout the funeral service, and for as long as you need us afterwards, we're here for you.
Available to everyone
Our funerals are open to everyone regardless to whether you, or the person who died, comes to church.
Although there is sadness because someone you know and love has died, some families want the funeral to be 'a celebration'; the message at all Church of England funerals, wherever they happen, is one of hope, so we can ensure that every life is celebrated fully
Flexibility & Time
Each person is unique – in personality and in life experience. A Church of England funeral allows you to give thanks for the unique person you knew and loved in a way that gives comfort and hope.
A church service does not have the time restrictions that crematoriums have, so we can take as much time as you need to say your goodbye.
Familiarity and Dignity
Because Church funerals have been around for so long people know what to expect and this helps everyone feel safe and comfortable.
Our traditions and recognisable words also enable us to say our final goodbyes with dignity and care.
Meet the Vicar
Ask your Funeral Director to get in touch with the Vicar so that they can arrange a date and time convenient to all concerned.
The Vicar will then phone you to arrange a visit. You are welcome to invite as many family members as you want.
Stories
If the Vicar has not met the person who has died, they will really appreciate any stories that you have, and information about what they liked to do so, that they can get a real feel for who they were.
Eulogy, reading & poems
The Eulogy is the time when you talk about the person who has died. Family members/friends are welcome to do so, or the Vicar can say, and write it for you.
You may want to read a poem or another reading that is important to you. You can choose a Bible reading, or the Vicar can suggest some for you.
What happens when the funeral is over?
Care after the funeral:
Sometimes, once the funeral is over, it can be hard as you get used to a 'new normal'. If you need a listening ear, or a signpost to more support, do get in touch – it would be a privilege to help.
Lighting a candle:
Whenever church is open, you are welcome to come in and light a candle to remember your loved one, or feel welcome to just sit in the space.
Church Services:
Some people find that they want to come to church. We meet on a Sunday morning at 8am, 9.30am and on a Wednesday at 10am if you would like to come.
We will remember your loved one, and you as a family, each year on the anniversary of their death, and will read out their names in our intercessions (prayers), so please do feel welcome to come along, even if it just for that Sunday.
One-off Services and events:
In mid-October we hold a service remembering babies who have died. At the end of October there is a Memorial Service when we make space to remember those we have loved and lost over the years.
Each Christmas, we have a 'Blue Christmas Tree' where you can add names and prayers for those who you miss.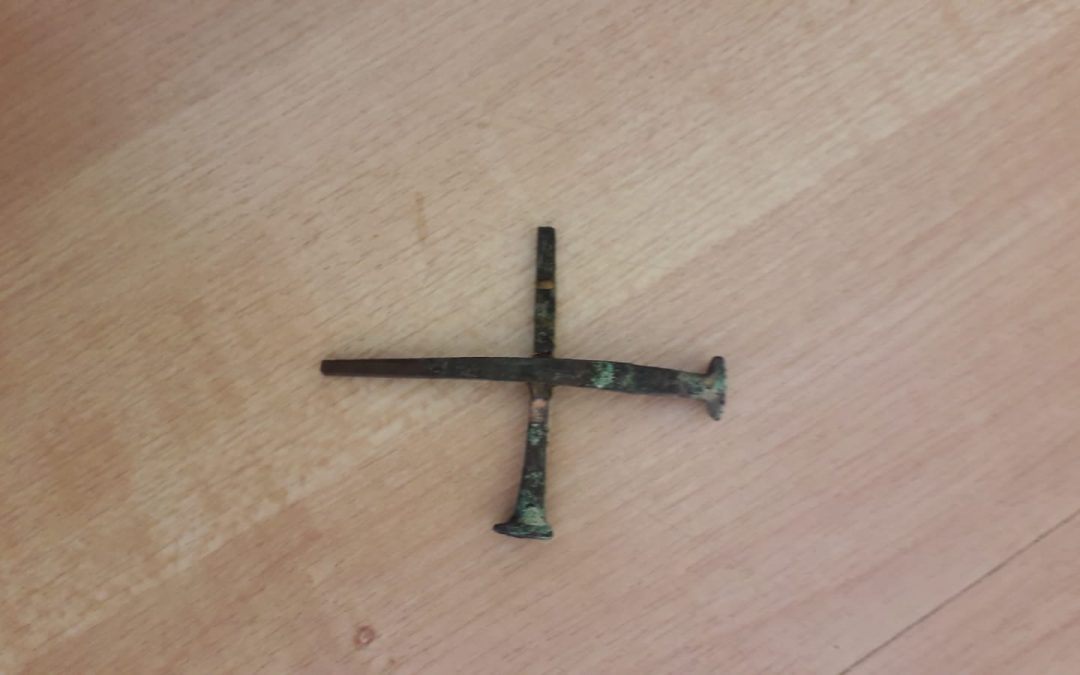 We are gathering together today to say goodbye to one of our much loved members of our communities. One of the things he is remembered for is his ability to make anything work and build things out of stuff others might throw away. Pictured above is 'Burt's Cross' -...
Address
St George's Parish Church
Church Street
Altrincham
Greater Manchester
WA14 4DB
0161 941 4037
It costs us £2000 a week to run our church, groups and services.
Might you be willing to be part of it by donating to our work?
Sign up to our Newsletter