What's coming up?
Pop the date into your diary.
Back in September 2022, the queues to pay respects to the late Queen reached 25 hours.
There were many reasons why people joined the The Queue, but one thing united them – in the words of a famous footballer, it was something that "was meant to be shared".
Festival services and events are one of those times that are meant to be shared – so do come, be a part of it and share the experience with others.
Taizé Service
Last Sunday of the month, 6.30pm
Service, Song | Silence | Contemplation
Taizé is a wonderful way to take a breath in the midst of all that life involves. With music, readings alongside silence and space to contemplate means that you can leave refreshed and revived for the week ahead.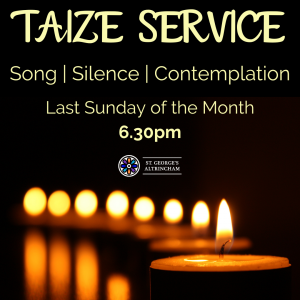 Ascension Service
18th May 2023
Join us as we celebrate the moment when Jesus return to the Father – his mission complete.
Ascension is really important to Christians, as Christ returns to his place within the Trinity complete with his wounds, interceding for us at His Father's side.
Thy Kingdom Come
18th-28th May 2023
We're joining with the global wave of prayer from Ascension to Pentecost – watch this space for more information!
Pentecost
28th May 2023
Do come and be part of our Pentecost Celebrations, when we remember the moment when God's Holy Spirit was given to the disciples after Jesus' ascension, empowering them, and us, to begin the work of making making his name known throughout the world.
Summer BBQ & Games
28th May 2023 4pm
Food, games and good company – what else do you need to enjoy a summer's afternoon?! (And, *ahem*, Parish Centre booked in case of any inclement weather!).
Open to all the community, for all ages and stages.
Pet Service
Sunday, 25th June 1pm
Do come along to Joh Leigh Park as we gather together to give thanks for all our animals friends, of whatever shape and size!
We're being joined by charities and organisations that work with animals too – with each one being given a free stall in which to publicise what they do, and perhaps raise some much needed funds! Do sign up below.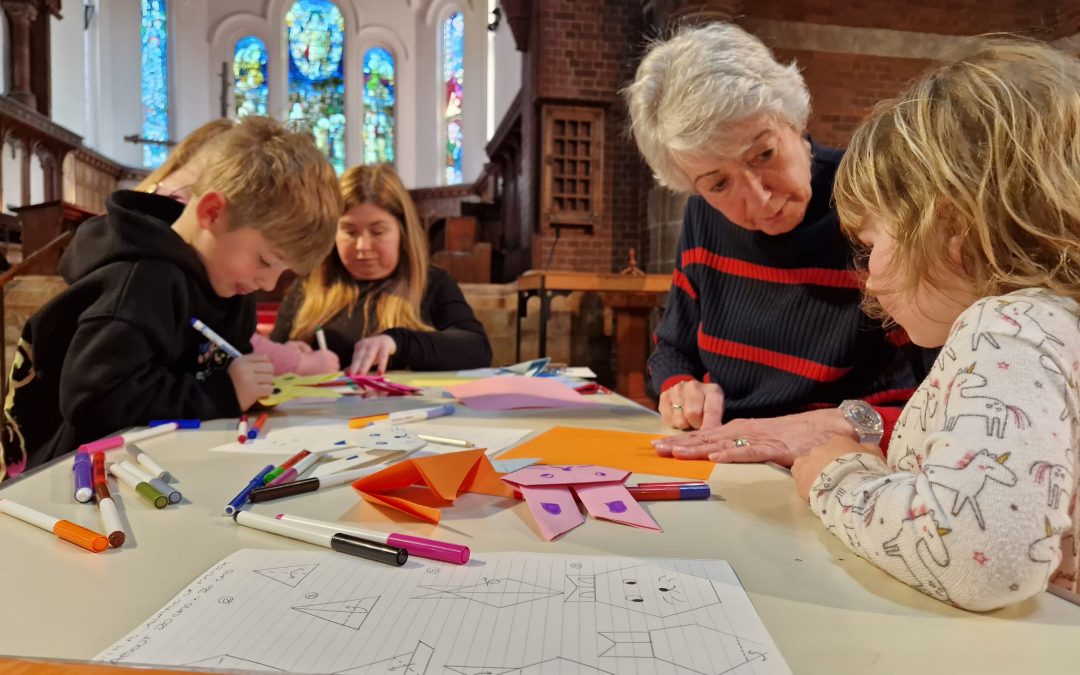 We are in the midst of Volunteering Week and so it was a lovely way to start the week by giving thanks to everyone who has been a part of what we've done this year. The more we think about it, the more we realise how many people that has been! We don't receive any...