You Are Welcome.
A Place
To Be
With God
Church Walk, Altrincham WA14 4TT || Sunday services @ 8am & 9:30am
A place to be with God.
Express, grow and explore your faith
We are a welcoming community of faith that seeks to honour the traditions of the church in a way that revives, refreshes and equips us for our life in the present, and helps guides us for the opportunities & challenges of the future.
​
A place for everyone to belong.
We are a multi-generational community, drawn from all walks of life.
During the winter months we will often talk about how we are a 'warm' church both in terms of the temperature, but, more importantly, in our welcome as people come explore life at St George's at their own pace.
We welcome everyone, regardless of what age you are, how much noise you (or your children!) make. If you, or your children, have special needs we will seek to work with you to make sure that St George's is a place you can call home too.
​
A living, active, community.
We believe that our faith makes a difference to how we live and work.  We are committed to serving our parish and beyond during the week. Do come and be part our coffee mornings, Knit & Natter & Soup Lunch – regardless of whether you come to our services or not.
​
Families and young children
At the heart of the community
With you at all stages of life
Christenings | Weddings | Funerals
A Church for the community
Be a part of what's going on midweek
Come and be part of our Sunday and mid week services
OUR SERVICES
Sundays; 8am, 9.30am, 6.30pm (our evening service is once a month)
Tuesday; 3.30-4.30 (aimed at young families)
Wednesdays; 10am
We hold a range of services that appeal to different people – do come and be part of the one that works best for you.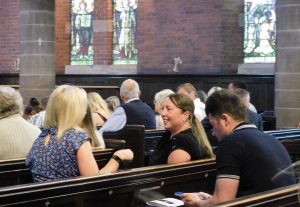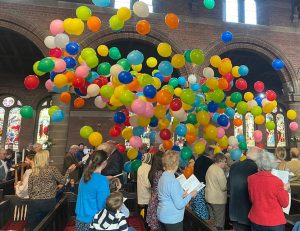 We're delighted to announce that we'll soon be starting a new Youth Group!
PATHWAY
Fridays, 15:30-16:30 starting on 16th June
PATHWAY is our new, weekly after-school drop in for Years 6-8  a safe place to relax, connect with old friends and make some new ones along the way.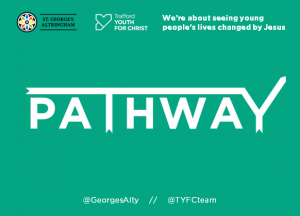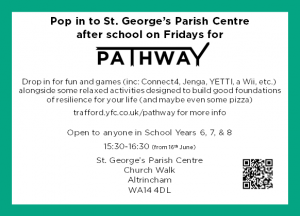 Giving thanks for our animal friends!
Pet Service
Sunday, 25th June 1pm
Do come along to Joh Leigh Park as we gather together to give thanks for all our animals friends, of whatever shape and size!
We're being joined by charities and organisations that work with animals too – with each one being given a free stall in which to publicise what they do, and perhaps raise some much needed funds! Do sign up below if you'd like to be a part a stall to publicise your work.
Summer BBQ:
Games & Food – what better way to spend a summer afternoon?!
With a bouncy castle, tug of war, coconut shy, egg & spoon races and lots more this is a wonderful way to enjoy a summer's evening!
(And, *ahem*, Parish Centre booked in case of any inclement weather!).
Open to all the community, for all ages and stages.
Tickets are £5 for adults & £3 for children, but, as ever, if that's a problem do speak to us – we need to cover our costs, but we also want you there!
Alpha: For the curious, open-minded, still thinking.
From September 19th, Bramley Farm Pub, Broadheath
Tuesdays
In conjunction with St Albans Broadheath and Timperley Parish we are running an Alpha course on Tuesdays from the 19th September at the Bramley Farm pub. Alpha is a great way to explore the basics of the Christian faith.
If you, or someone you know, would like to come, please speak to Rev. Claire and she'll give you a flyer with more information or sign up below.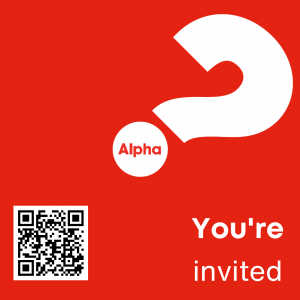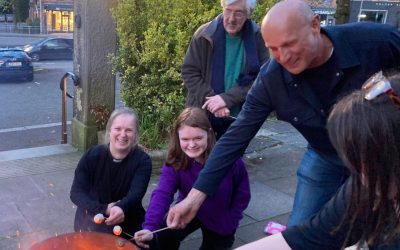 Easter Saturday is one of the holy nights - following the Jewish Custom of a day starting when the sun set, so Christians throughout the world gather to light 'Easter Fire's' either on the night before Easter Sunday or the morning of it.  This is a traditional...
Address
St George's Parish Church
Church Street
Altrincham
Greater Manchester
WA14 4DB
0161 941 4037
Sign up to our Newsletter